Let us introduce you to our 1 million friends.
As a business owner, you've worked incredibly hard creating an excellent product or providing an incredible service, let us invite our one million friends to your front door.Monkeys Fighting Robots can create a simple marketing campaign that will expand your reach with trackable results.
Our Audience
• 60% Male 40% Female
• Millennials and Generation Xers
• iPhone Users
• Disposable Income $60K – $150K
• Fans of Pop Culture
Capabilities
• Banner Ad Units
• Sponsored Content
• Interactive Contests
• Social Media Promotion
• Partnered Promotion
• Convention Activation
• Podcast Testimonials
If we have piqued your interest, fill out the form below, and we will contact you in less than 24 hours.
Explore Monkeys Fighting Robots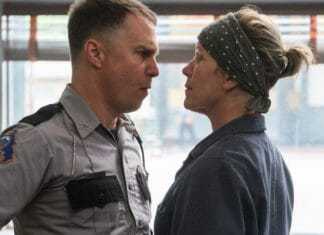 Three Billboards Outside Ebbing, Missouri is picking up a surprising amount of steam early in this 2018 awards season. After winning the Golden Globe...